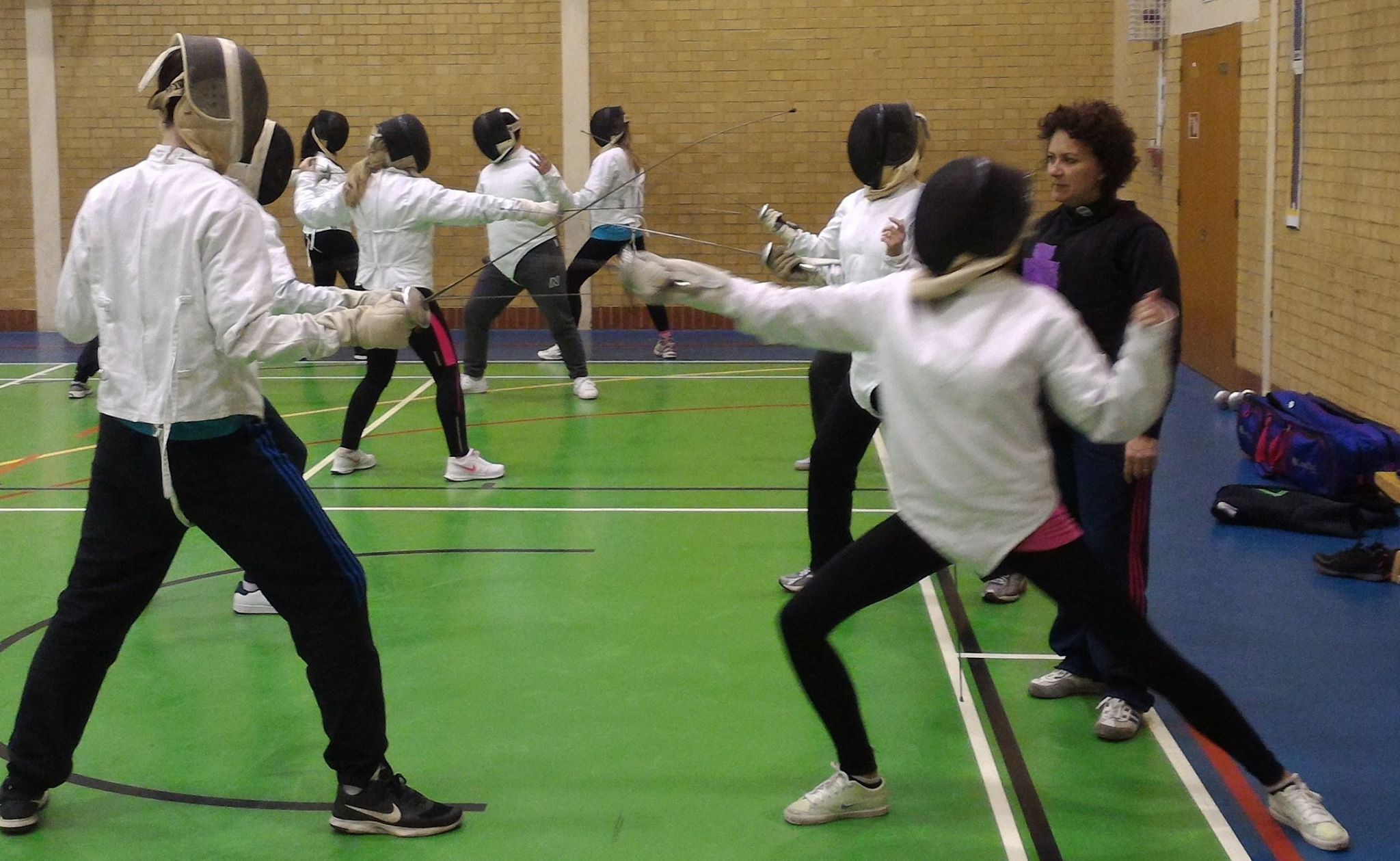 Fencing is a great sport to be involved in but what is the best way to get started?
Beginner's Courses
Two or three times a year we run beginner's courses which offer a structured, friendly way to get started with a group of others who have likely never fenced before. These are a great way to start and we do recommend this way in to people. The timing of sessions is largely based on demand, if you would like to book onto the course just get in touch. There is usually a charge of around £45 for this course.
We are planning to run our next course in October.
Other ways to start
We do recognise that a beginner's course is not always right for everyone and we do not limit people to starting on a course, in particular, those who are very sporty might find they progress faster than others. In these cases, we invite you to come along to one of our normal club evenings, we do ask that you let us know beforehand that you intend to come so that we can make sure that there is somebody available to get you started. Don't forget your first night is free.